Our Team
Neha Lorenzo, CAM
Neha Lorenzo joined HHHunt in 2018 as Community Manager at Abberly Avera Apartments and was named Community Manager of the year in 2019. Neha is a graduate of Florida Atlantic University. She began her career in the apartment living industry in 2010 in Miami, Florida and most recently served as Community Manager in the D.C. Metropolitan area. Neha holds various industry related certifications including a Certified Apartment Manager designation through the National Apartment Association. In her role as Community Manager, she manages and leads a team of leasing, customer service, and maintenance professionals, delivering on our Brand Promises every day. What drives Neha is ensuring that each resident at Abberly Avera receives a consistent experience and high level of satisfaction with our product and our team, and interactions with our team reflect the Values of HHHunt. In her spare time, Neha enjoys skydiving, hiking, traveling, watching bad scary movies, building small projects in her home and spending quality time with family and friends.
Sara Demes
Assistant Community Manager
Sara Demes began her career in the apartment industry when she joined HHHunt in 2013 as a Leasing Consultant at Foxridge in Blacksburg, VA. Sara moved to Canada with her husband while he pursued his PhD, and she continued to work in the apartment industry, gaining more experience in leasing, accounting, and administrative roles. She rejoined HHHunt in 2018 at Abberly Avera as the Assistant Community Manager. Sara finds property management especially rewarding when she is able to find the perfect home for someone and can help them resolve any issues with their home. She is originally from Pennsylvania, and enjoys spending time with her husband, playing tennis, and horseback riding.
Juana Bernal
Juana joined our team in 2018 as a Leasing Consultant at Abberly Avera. She moved to the United States in 2008 from El Salvador and speaks English and Spanish fluently. She also has over three years' experience as a teacher assistant. Juana is a joyful and reliable person that looks forward to providing great customer service and exceeding our residents' expectations. In her spare time, Juana likes reading, doing art, and spending time with her family.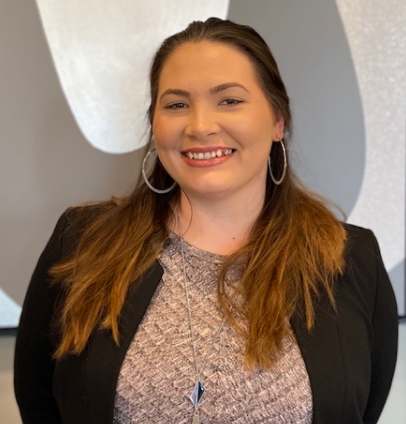 Victoria Halla
Victoria joined HHHunt in December 2019 as a Leasing Consultant at Abberly Avera. Victoria has been in customer service since 2007, and is looking forward to helping prospective residents find their dream home at Abberly Avera. She enjoys using her communication skills to showcase our community's amenities and getting to know each of our residents, prospective residents and meeting each person's needs. In her spare time, Victoria enjoys spending time with her two children and watching re-runs of Game of Thrones.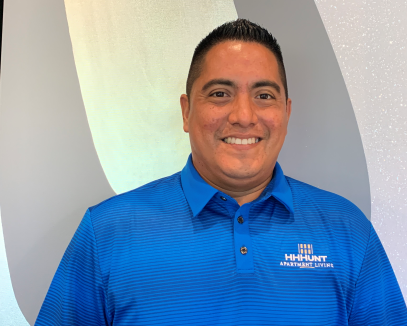 Freddy Rosales
Freddy joined HHHunt in 2019 as the Service Technician at Abberly Avera Apartments. Freddy is originally from Peru. He is bilingual and is fluent in English and Spanish. Freddy has over 15 years of experience in the apartment industry renovating apartment homes as a Service Technician. Freddy is a very motivated and passionate individual whose major personality trait is friendliness. He is very excited about being part of the Abberly Avera Team and looks forward to growing professionally, but foremost growing with the company. During Freddy's free time, he enjoys playing soccer, enjoys cooking and spends all of his free time with his wife and son.